Shu
From Rise of Kings Wiki
Jump to navigation
Jump to search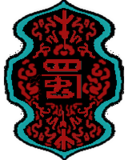 The Shu have the power of Discovery.
While other Chinese factions only know how to kill and pillage each other, Shu however has taken on the path of exploration and trade, seeking riches from barbarian lands far beyond the western mountains. A Chinese aristocracy headed by the Kaiming dynasts rule Shu, but have chosen to deal with their non-Chinese subjects with a light hand, secure in the isolation provided by the vast bend of the Great River to the east, and the forbidding foothills of the Himalayas and the Shan mountains.
Shu so far has done well, and her lands, while small on comparison to her hegemon-lord Chu, are fairly rich and enjoy a strategic location that has favoured her survival, but times are now changing. Qin, desperate to avoid confrontation with Chu and the three "Jins", has increased her activity in the barren lands north of Shu, even as Chu continues to expand in all directions. It is now clear to Shu that isolation is no longer a viable long-term strategy, especially since Shu herself is no stranger to Qin aggression. In any case, Shu will most certainly have to fall back upon the valour of her subjects in order that the Kaiming line rule on for another thousand years.
Faction Type: Southern Chinese
National Bonuses:


Unique Units:

[City militia]

Hunters (s barbarian)
Peasant Levy

[Infantry]

Ge infantry (dagger axe) => Ji Infantry.

[Cavalry]

[Stable] Tower Barque, War Galley, War Boats (Shu cannot build chariots)
Mercenaries:

[Chinese] Renegade Warlord (Chariot), Mercenary Crossbowmen, Mercenary Spearmen
[Man] Man Warriors, Sino-Man Crossbowen, Man Horsemen

Upgrades:

Wonders:

Chartres Cathedral
Apostolic Palace

Settlements:
Leaders:

Mengkuo
Wuhou
Jinjiang
Shuyuan
Qingyang
Jinniu
Fuqin
Jiangxi
Chenghua
Mengzhuiwan
Longquan
Qingbaijiang
Hongyang
Xindu
Wenjiang
Liucheng
Shuangliu
Dongsheng
Pidu

Pujiang 
Zhaozhen
Dayi
Heshan 
Xinjin
Wujin 
Dujiangyan
Guankou
Pengzhou
Tianpeng 
Qionglai
Linqiong
Chongzhou
Chongyang
Jianyang
Bijie
Pitong
Jintang

Anshun
Qixingguan
Dafang
Qianxi
Jinsha
Zhijin
Nayong
Hezhang
Weining
Xixiu
Dongguan
Pingba
Anping
Puding
Chengguan
Zhenning
Guanling
Guansuo
Ziyun

Cong
Lu Zi
Bao Zi
Kaiming Shang
Bieling
Duyu